Brian made this review of the album, and have to said it reflect a lot what I think of the album.

Usually artists start rearranging old material and putting out albums of covers when they don't have any original ideas left. After the Broken Music tour, a John Dowland album, and a Police reunion, the news that Sting was putting out another cover album (albeit another unusual one) didn't fill me with much enthusiasm. However, I'm glad to say that the sessions for "If On A Winter's Night" seemed to have produced some real gems. Unfortunately, they've also produced some duds, but we'll get into that shortly.

As a Sting fan, I used to get a kick out of b-sides and rare tracks like "The Pirate's Bride", "I'll Follow My Secret Heart", and "Panis Angelicus", because they were so different in style and energy from his main album releases. It sounds naive to say this, but at the time, I saw them as reflecting a certain level of artistic maturity and an inspiring willingness to explore and indulge a quieter (perhaps slightly more disciplined) approach than the usual rock stuff. They were a treat, and I'd occasionally wonder what an entire album of that type of material would sound like.

The answer can be perhaps be found in "If On A Winter's Night."

But is it successful? I was very fortunate to have the opportunity to listen to an advance copy, so here are some impressions based on two listenings of the album from start to finish. Note: I didn't have any liner notes, so I don't know the instruments, the musicians, details about the recording environment, the lyrics, or songwriting credits.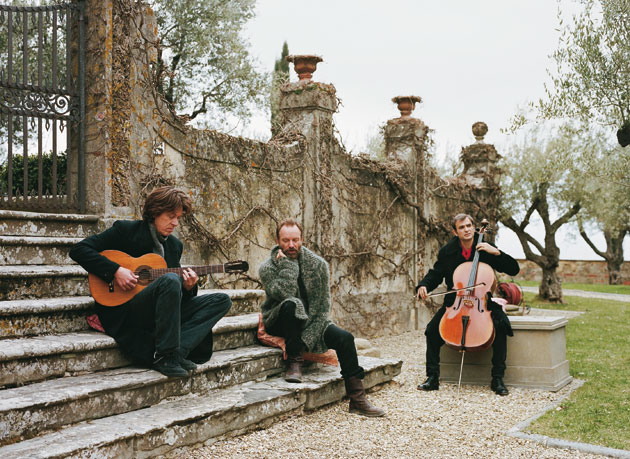 1) Gabriel's Message
It's an absolute pleasure to hear Sting backed by a pure acoustic sound, and the album opens with gentle guitar chords and a soft muted trumpet. Sting's vocals are low and smooth, perfectly suited to the warm and haunting atmosphere established by the sparse instrumentation. The "Gloria" chorus uses layered vocals and ends on a different note compared to his previous recording of this song. Despite the overdub (which continues with the second verse), there is a very "live" and intimate feel to the sound and arrangement. A muted trumpet (I'm assuming Chris Botti) returns toward the end of the track with a brief solo. I found that this particular sound jarred slightly with the "medieval" feel (for lack of a better word) of the song. Still, it's very subdued and enjoyable to listen to. The arrangement is very evocative of the album title, and best suited to dark, quiet, cold nights. It's a strong opener, because it manages to be inviting and familiar, yet wholly new.
2) Soul Cake
Things suddenly kick up a gear when the jaunty guitar/string/tambourine folk groove of "Soul Cake" starts cooking from the first note! If "Gabriel's Message" suggested quietly relaxing with a glass of red wine, then "Soul Cake" changes the mood and suggests that you should be pouring yourself a mug of mulled cider and join in the sing-along! The playful instrumentation is a real treat, and Sting's low and husky vocals (sung with a slight accent) contribute to the "personal" sound of the album. It may be cold outside, but the acoustic jam session is hot (and production-wise, sounds like it's happening in front of your fireplace). The female backing vocals are a tasteful counterpoint to Sting's tones, and the trumpet solo is a bold and clever quote of "God Rest Ye Merry Gentlemen" - the type of musical game that made me a Sting fan in the first place. It also lends an additional seasonal context to the song, and is reprised during the outro. The only disappointment is that the song fades out instead of coming to a full stop. It sounds like a lot of fun to play, so I wouldn't fault the musicians for going on too long. This is a catchy and essential track - you'll come back to it often.
3) There is No Rose of Such Virtue
This track suddenly slows the proceedings down as Sting begins a plaintive vocal of this hymn's title over a sustained note (couldn't tell what the instrument was - it sounded like an organ to me). Suddenly, a Middle Eastern-style percussion groove enters the picture and is soon joined by an acoustic guitar (or dobro? Again, can't tell) playing the melody line. The hymn continues with Sting providing his own backing vocals. While I initially appreciated the blending of styles (Arabic percussion and traditional choral vocals), the ideas ultimately seemed to conflict with each other. The percussion part, as cool as it is, is perhaps a little too busy for this particular piece, and soon goes from enchanting to distracting. Unlike the previous two tracks, it is not as simple to lock onto a melody, and the end result is not as engaging. This song fades out as well, but it's not as disappointing in this case.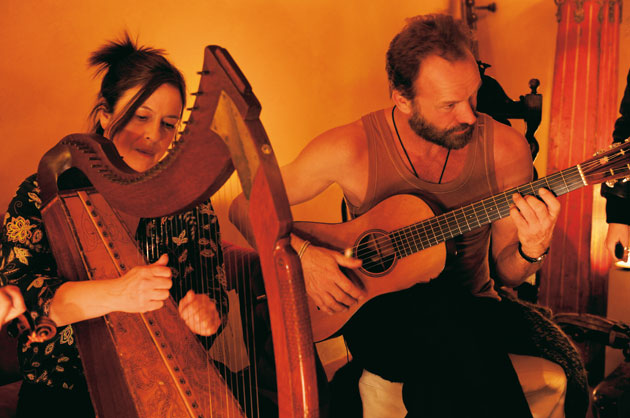 4) The Snow it Melts the Soonest
This track is simply Sting accompanied solely by an acoustic guitar. It's played in a spare complementary style to his vocals - very similar to the introductory section of "I Was Brought To My Senses." After the main verses, the guitar shifts into a slightly faster arpeggiated sequence while Sting does some mild vocalizations over it. This section is very pleasant, but far from creative or adventurous (which is fully appropriate to the song itself). The interlude ends and the song returns to the minimalist approach of its first half. It's a melancholy piece, keeping right in line with the theme of the album.
5) Christmas at Sea
As the title suggests, this song continues in the "haunting nautical tale" tradition established in songs like "The Wild Wild Sea", "Valparaiso", and "The Pirate's Bride." It's driven by steady guitar harmonics, upright bass and bass drum, and anchored by a female chanting chorus (singing their refrain in another language that I can't identify, but on first listen, it was vaguely reminiscent of Enya). Wonderful imagery that juxtaposes the warmth against the cold, enhanced by the thoughtful instrumentation (a line about church bells is punctuated by a rhythmic chime, painting a vivid picture of the scene). The gentle groove suggests a ship steadily braving its way through the wind. There's more "hauling of frozen ropes" as well...
A lot of care went into putting this track together, and it shows.
6) Lo How a Rose E'er Blooming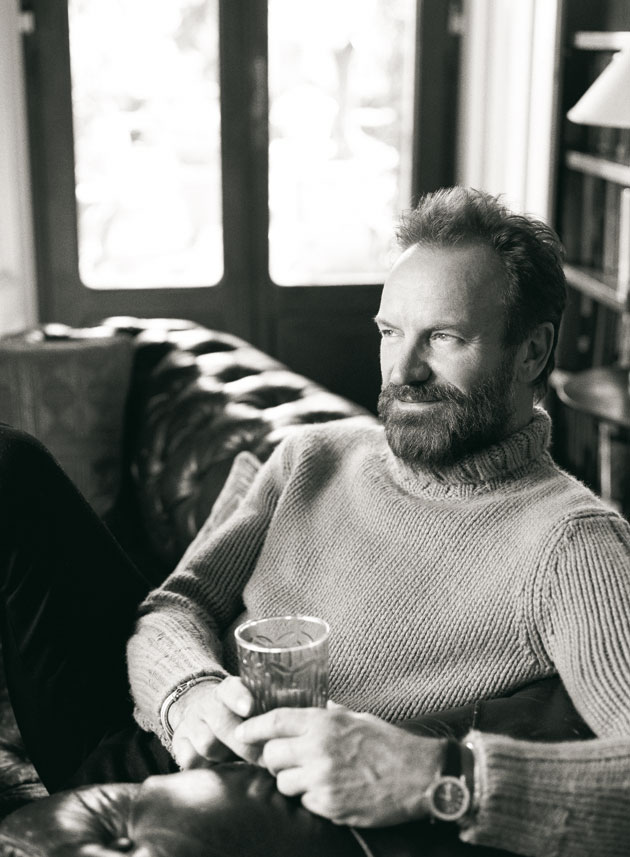 If you liked "Songs From The Labyrinth", then you'll enjoy this. If you didn't, well...
Instead of a lute, an accordion (?) opens the song with a simple melodic line that Sting and an acoustic guitar soon pick up on. This is then followed by a spoken word sequence where Sting is backed by plucked strings and a small chorus. I'm not sure if the delivery of the brief spoken section is meant to be dramatic or even (gasp) sexy, but I found it to be out-of-place and unbelievably corny. Other than the spoken section, I found this track to be sweet and simple.
7) Cold Song
This song is driven by a gentle string section that soon veers into a minor key and sounds quietly menacing. They lay down a steady pulsing rhythm (a heartbeat slowing in the cold?). Sting delivers a very low, very slow, drawn out and chromatically ascending melody line, which has the potential to be unsettling, but ends up being surprisingly tedious. The lyrics seem hopelessly dark and depressing, closing with the narrator repeatedly pleading, "Let me freeze again to death." If it wasn't Sting singing, then why would I want to intentionally listen to something like this? I can appreciate the musical talent on display, but for me, this is a patience-tester. However, it's rewarded with the next track...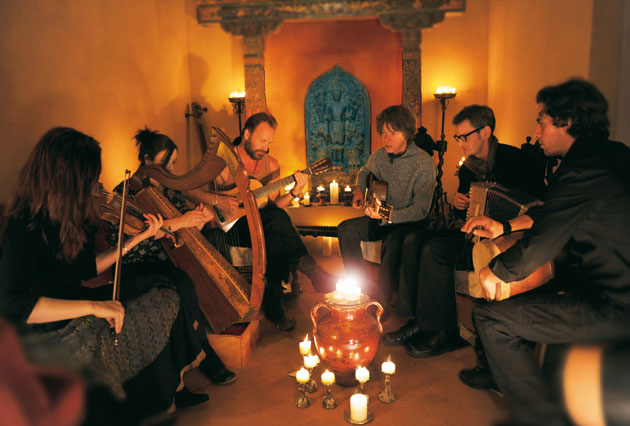 8) The Burning Babe
This opens with a fiddle and accordion playing a relatively upbeat and bouncy theme, and Sting's delivery of the vocals seem to place odd emphasis on syllables (similar to Alanis Morrisette's style of singing). Things rapidly change in the second verse as a snare drum enters the picture and joins an upright bass in supporting the syllables that Sting emphasizes. Suddenly there's a flailing soprano saxophone (Branford Marsalis?), there's a full drum kit, and the tracks morphs into a strange throwback to the "Nothing Like The Sun" era. I'm not sure if this was appropriate to the lyrical content, but it was very enjoyable. The disappointment is that it fades just as it was starting to get musically interesting. It also feels out of place in context of what's otherwise turning out to be a very subdued album.
9) Now Winter Comes Slowly
This song suddenly undoes the momentum of "The Burning Babe", and sounds like a counterpoint to "Cold Song" More strings and upright bass as the song opens with a slowly descending chromatic vocal. It otherwise sounds very similar (on first listen) to "Cold Song", so it doesn't stand out on its own. If anything, it seems like an interlude that leads to the reinvigorated storytelling of...
10) The Hounds of Winter
This has long been a personal favorite of mine, so I was excited to hear it reinvented. The instrumentation begins a fiddle, accordion, percussion, acoustic guitar, upright bass. Sting seems to take a very relaxed approach to the opening verse, stretching them out slowly across the medium-paced groove. It gives the feel of a late-night, lights out, anything goes jam session. That said, I'm wondering at this point if this can sustain throughout the whole song. However, Sting picks up the pace with the chorus and sings "in time" for the remaining verses. The new style casts new light on the lyrics' story. While the narrator in the original version may have been a young widower shocked in dealing with his unexpected loss, here we find him years later still grieving, but older, weary and resigned in somber reflection. The track closes with Sting reprising the opening verse in the same drawn out style. Incredible what a successful rearrangement can achieve. The Northumbrian pipes (Kathyrn Tickell?) make a brief appearance partway through, making this instantly sound like a lost "Soul Cages" track. Essential. If you don't buy the entire album, at least get this track.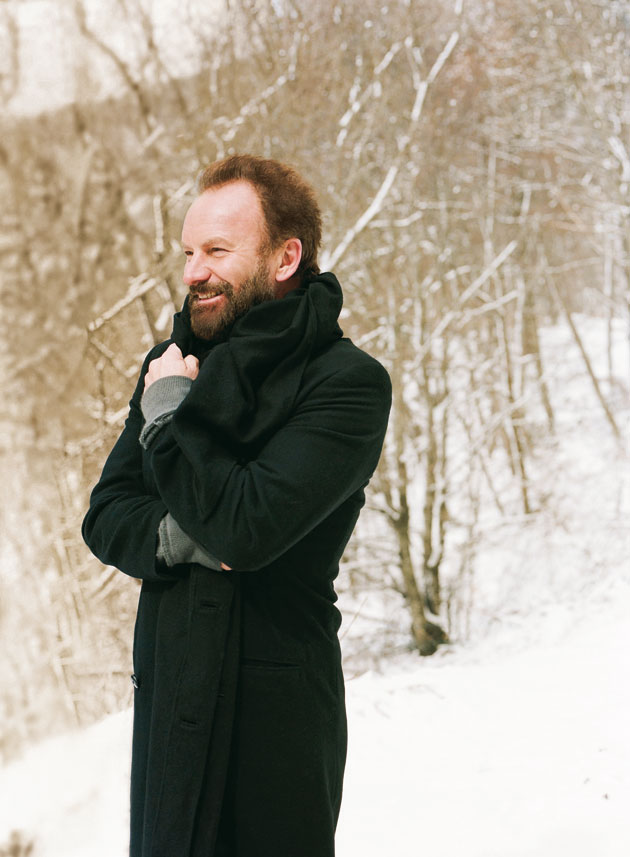 11) Balulalow
An insistent acoustic guitar and a brushed snare drum* establish the rhythm for Sting's voice, which is supported by a cello following his vocal melody (soon replaced by the string section). The effect is very warm and cozy, and compared to the other "traditional" songs, the melody here is easy and enjoyable to follow. The strings and choral refrain evoke gusting wind, and the trumpet makes a brief but welcome appearance during a brief instrumental section. The instrumentation gives this song a soundtrack quality - a soft-spoken highlight of this collection.
(*I hope that it was a snare drum, and not static on my copy!)
12) Cherry Tree Carol
This is perhaps the simplest song on the album. It's just Sting and a guitar, recounting a conversation between Joseph and Mary. I'm not familiar with the song, but the guitar arrangement and vocal delivery was very reminiscent of an old fashioned spiritual. It's a straightforward arrangement, with no variation in the vocals or the instrumentation throughout the entire song. The focus here is on the story. It's a very pleasant track, but certainly not a standout.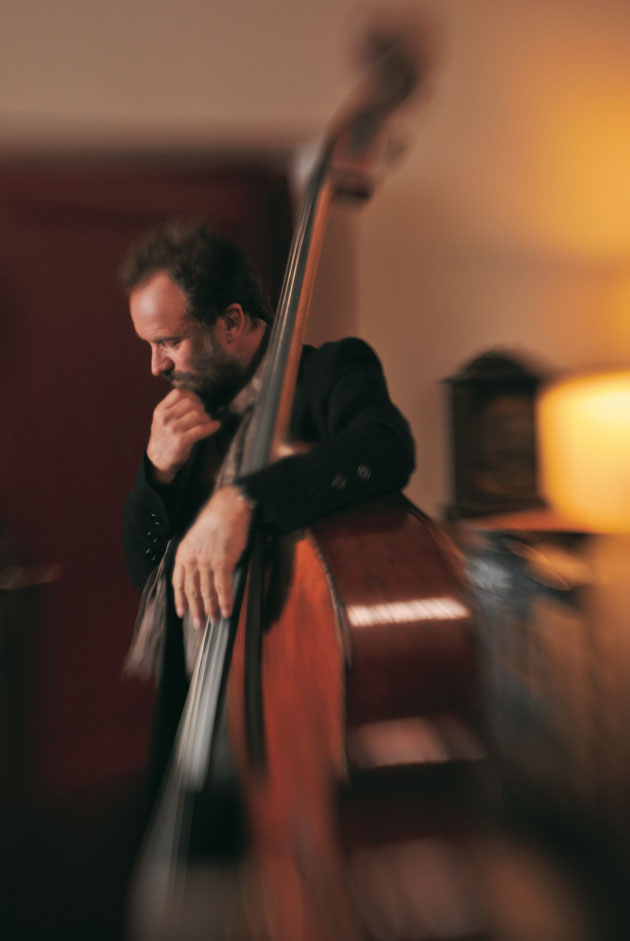 13) Lullaby to an Anxious Child
This is more or less a straightforward read of the B-side, gradually enhanced with gentle percussion, accordion, cello, and a violin solo (that becomes a duet with the accordion) that seems to tease "God Rest Ye Merry Gentlemen" again, perhaps to keep in with the theme of the album, which is otherwise not immediately apparent. The bridge is repeated, but very little has been done to change an already strong arrangement. It's stylistically appropriate, but lyrically it seems to be a stretch.
14) The Hurdy-Gurdy Man
No, not the Donovan song. This is a brief and mournful song about the title character that has Sting's vocals acting as call and response to an accordion. Not as alienating as "Cold Song", but doesn't offer much to comment on, much less recommend it.
15) You Only Cross My Mind In Winter
Sting, acoustic guitar, upright bass, strings. Perfection. This is a very quiet, contemplative song that echoes the "soundtrack" quality of "Balulalow." The lyrics, particularly the delivery of the final line ("I smile to myself and wonder why it is you only cross my mind in winter") are perfectly suitable to the overall album itself. The song itself is short and sweet, although it means that the album seems to end abruptly.
As a hobbyist musician, I really like the idea of a group of players sitting in a room and just jamming. "Ten Summoner's Tales" and "Mercury Falling" started with that format (the bands at the time recorded the core of those albums in Sting's dining room), and that energy carried those albums for me. I found that "Brand New Day" and "Sacred Love" had interesting ideas, but the reliance on drum machines and sequencers made the songs feels "assembled" and diminished their overall appeal. Fortunately, the spirit of playing live seems to have returned in full force on this album, and having an exclusively acoustic instrumentation takes it to an even higher level. Unfortunately, this energy is let down by some of the material itself, so the end result is mixed.
Sting is not pushing himself vocally on this album. Much of this can be cited to his age and naturally-changing range, but it's also important to consider that his subdued delivery is actually very appropriate to this collection of these songs. On the positive side, this contributes very well to the cozy fireside vibe of an intimate and unusual holiday album. On the negative side, a handful of songs end up sounding very similar to each other. Still, this is a worthwhile purchase as background music for your next fall/winter dinner gathering (and that is not meant as an insult in any way, shape or form!). It's very successful in being mostly pleasant to listen to. The production is fantastic, and the players sound like they're right in your living room!
But if you're craving a Sting album listening experience, you may find yourself growing restless during parts of "If On A Winter's Night." The lyrical themes and instrumentation have much of this album very much locked in the season. I can't imagine wanting to play a lot of this during the rest of the year. That's not necessarily a failure on Sting's part. He set out to make an album suited to winter, and he has certainly done that. This album is all about mood - putting on sweaters, scarves, and enjoying quiet wintry nights indoors, whether reflecting on your own or sharing it with loved ones.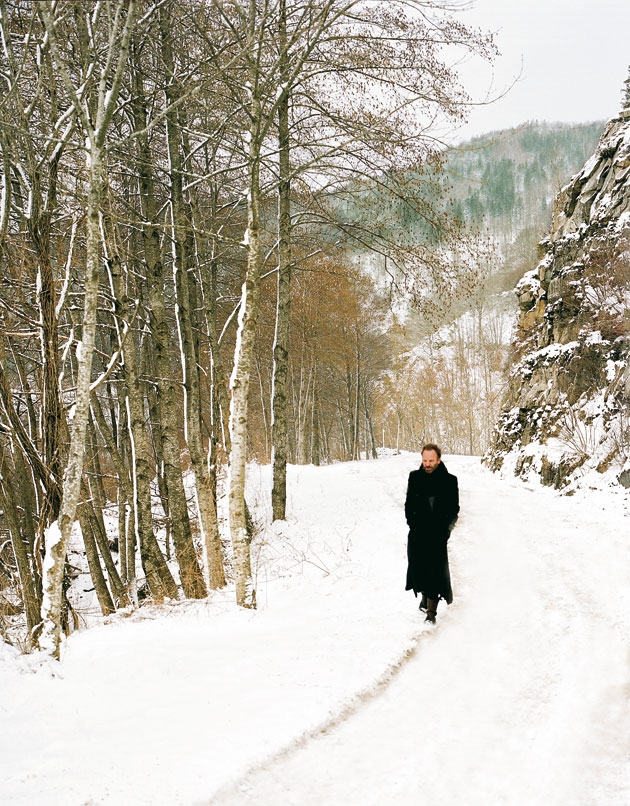 However, taken as individual songs, it might be a more entertaining listening experience to pick and choose the more memorable tracks, forget the rest, and consider the abbreviated set as a bonus acoustic EP. Less can sometimes be more. Mine would look like this:
1. Gabriel's Message
2. Soul Cake
3. Christmas at Sea
4. The Burning Babe
5. The Hounds of Winter
6. You Only Cross My Mind In Winter
It would have been very easy for Sting to put out a holiday album with takes on the same old songs (e.g, "Deck The Halls", "Silent Night", "The First Noel", even "I Saw Three Ships"). I have great respect for his desire to do something outside of the norm, that challenges himself as a performer and his audience as listeners. It sounds like he really enjoyed it, and I can see myself finding new things to appreciate from seeing these songs performed live. I haven't really heard any of these songs before, and while I didn't connect with a number of them, I'm happy to have a handful of enjoyable new tunes to include in my holiday rotation. In the case of "The Hounds of Winter" and even "Soul Cake", new songs to enjoy all year.